Katherine Figueroa REALTOR & Broker Associate with Watson Realty Corp in Clermont, FL recently was awarded with the 2020 Honor Society by The Orlando Regional REALTORS® Association (ORRA) who recognizes those members whose participation in REALTOR® association activities reaches an exceptional level.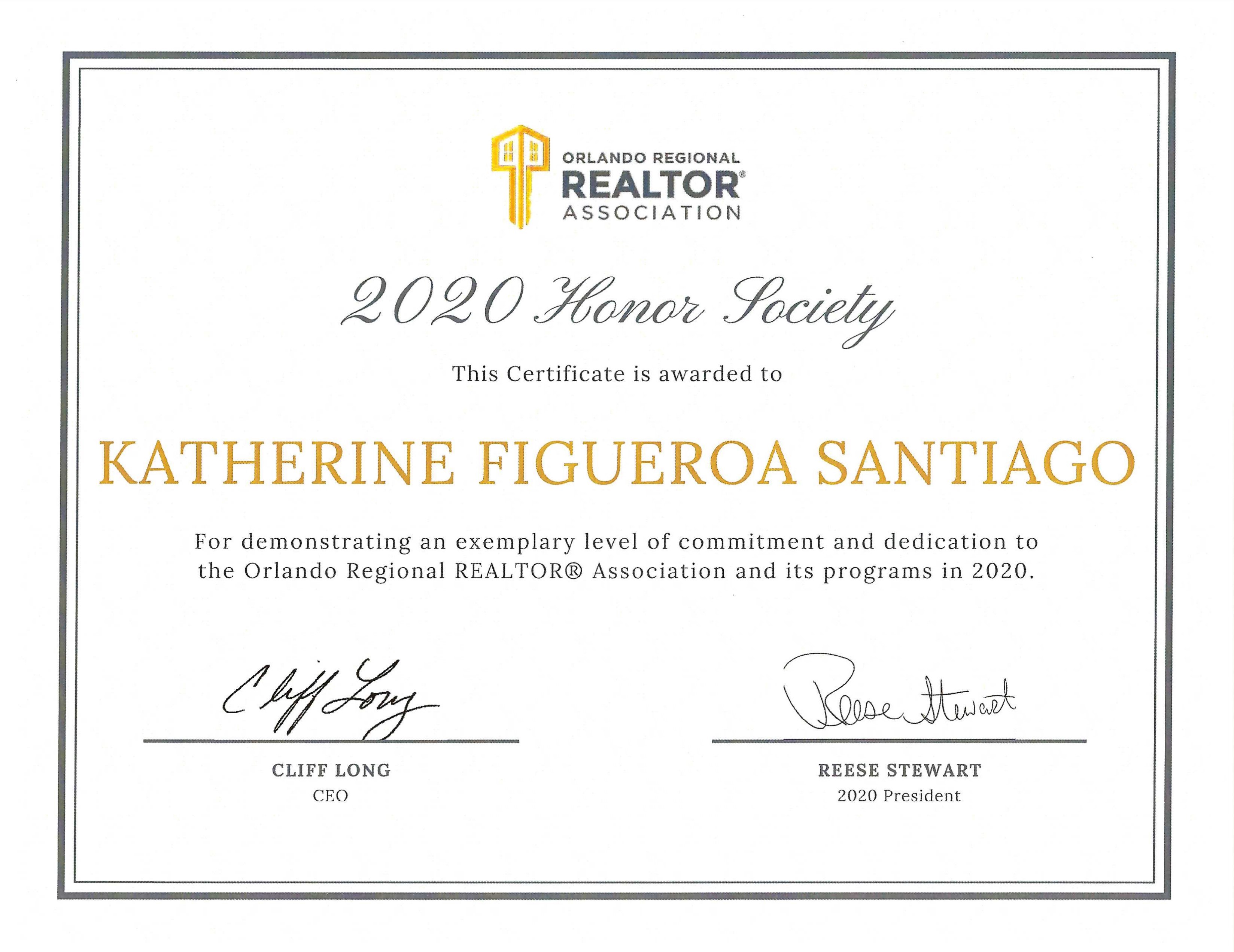 Katherine Figueroa serves on the Board of Director of the Orlando Regional REALTORS® Association and had received the distinguished award for three years in a row 2018, 2019 and 2020.
The board of directors is composed of volunteer members who govern the association, set strategy, and maintain fiscal oversight and fiduciary responsibility.
The Orlando Regional REALTOR® Association (ORRA) is one of the largest local trade associations in the state of Florida, with more than 19,100 active REALTORS® and affiliate members in Orange, Seminole, and the surrounding counties.